Principal's Corner
You can access the school-wide letters for the 2023-2024 school year from Principal Jacob-Alex by simply clicking on the links below.
Themes for the Month/September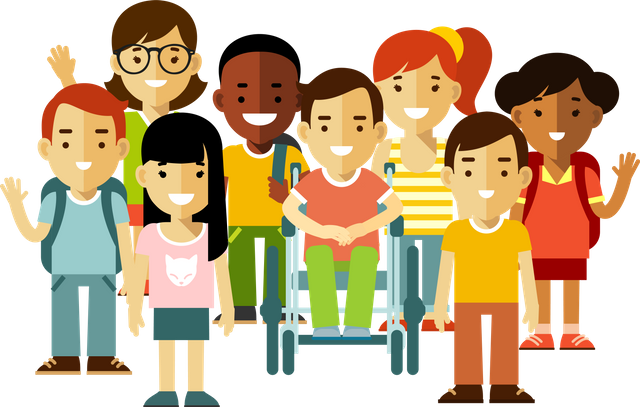 PS 65 Families

Please follow this link to view the letter regarding our September focus.

THEME: Identity & Self-Awareness

HERITAGE CELEBRATION: Hispanic Heritage Month

BOOK: "Be You" (Peter Reynolds)

QUOTE: "Why fit in when you were born to stand out?" (Dr. Seuss)

K-2 SONG: "What I Am" (Will.i.am)

3-5 SONG: "Roar" (Katy Perry)

SPIRIT DAY/DRESS DOWN DAY: "Be You" on Friday, September 29th (See letter for details.)
Immunizations and Health Forms for the Start of School
Any NYC Health & Hospital site can provide free immunizations and help families complete the required health form.
Please visit this link for a list of primary care clinics and the DOE vaccination page for vaccine requirements.
For any questions or concerns, please get in touch with the school office at 718.981.5034 and speak with Patty Siragusa, School Secretary, or Norma Santaliz, Parent Coordinator.
Report Cards are available in your New York City Schools Account (NYCSA)
By now, most parents have set up their accounts, but for those that have not - please get in touch with Ms. Santaliz, Parent Coordinator, to help set up an account. Report cards are available in your NYCSA account.
Parents will vote in the CEC elections through their NYCSA account this year. So if both parents want to vote, they need an account. Please read below if you have not set up your account.
NYCSA is an easy way to stay connected to your child's school, offering you access to your child's grades, schedules, test scores, attendance, Individualized Education Program (IEP) information, bus times, and more. NYCSA allows you to submit essential school forms online and access important announcements from the NYC Department of Education, including news of events in your district or citywide. NYCSA now includes Parent University, a resource hub filled with free courses, events, and activities to help empower you as an advocate for your child's education. In addition, you can use NYCSA to cast your vote in upcoming elections for candidates who will represent your community on local and citywide Community Education Councils.
How to Sign UpYou can sign up for an account today with just your name and contact information, and then connect the account to your child's records by contacting your school for verification. Learn more at schools.nyc.gov/nycsa and sign up now at schoolsaccount.nyc.
Transportation Eligibility
As per DOE directive, transportation eligibility is based on a student's grade level, walking distance between home and school, and existing accommodations based on medical condition, housing status, or safety assessment.
As a reminder, you can log into your NYCSA to know the status of your child's bus. If you need help setting up or accessing a NYCSA, don't hesitate to contact Parent Coordinator Norma Santaliz at nsantaliz@schools.nyc.gov or call at 718.981.5034 ext. 1120.
Questions/Concerns: Please email Ms. Santaliz at nsantaliz@schools.nyc.gov
School Visitor Policy
Visitors to school buildings are no longer required to show proof of a COVID-19 vaccine. All students and staff will receive 4 rapid test kits each month to use at home. Mask mandates have been lifted. Learn more at the NYC Schools COVID-19 webpage.
Calendar
Yom Kippur - School Closed

P.S. 65 The Academy of Innovative Learning

Italian Heritage/Indigenous Peoples' Day - School Closed

P.S. 65 The Academy of Innovative Learning

5th Grade Families - Middle School Application Opens

P.S. 65 The Academy of Innovative Learning

Election Day - Non Attendance Day for Students

P.S. 65 The Academy of Innovative Learning

Thanksgiving Recess - School Closed

P.S. 65 The Academy of Innovative Learning
View Monthly Calendar
Fundraising
Visit our PTA Page for current fundraisers.
Attendance
Being in school is expected every day to continue the progress and success of all students.
Student Progress